A randomized clinical trial with 426 adult patients investigated the effectiveness of Enstilar® spray foam or the vehicle alone for the treatment of psoriasis vulgaris on the trunk and/or limbs. Efficacy was assessed using a 5-point Investigator's Global Assessment (IGA) at Week 4, with treatment success defined as the percentage of patients who achieved at least a 2-step improvement to reach "Clear" or "Almost Clear" disease severity. Patients with "Mild" disease were required to be "Clear" to be considered a treatment success.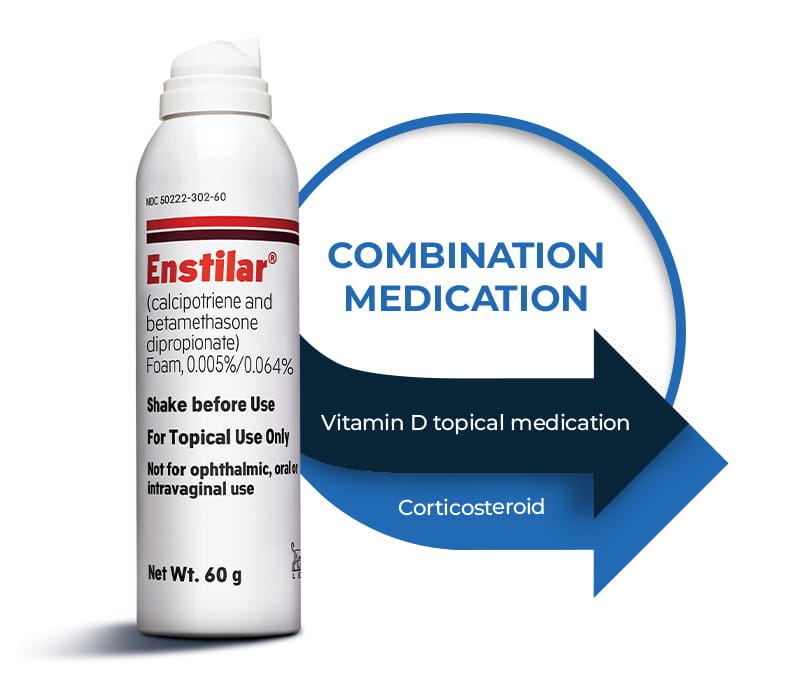 Not actual size
Enstilar® Foam is the first and only prescription medication for plaque psoriasis that contains both topical corticosteroids* and vitamin D medications† in one effective spray foam.
*Corticosteroids reduce inflammation.
†Topical vitamin D medications slow down the overproduction of skin cells.
The exact mechanisms of their actions in the treatment of plaque psoriasis are unknown.